Good office ergonomics requires the selection of the right furniture and equipment, correct layout and configuration of it and then good technique while interacting with everything.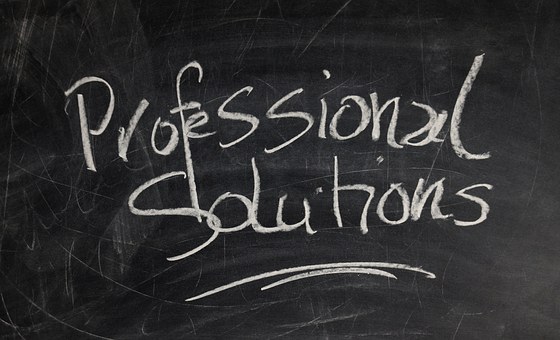 In the large corporate environment, furniture and equipment is typically standardized; and while the company may have selected industrial-grade furniture and standard monitors, keyboards and mice, the configuration is often improper and the technique almost always a problem. In this setting, worker technique and behavior cause most of the problems, and I can usually find the solution by training the worker to use good postures and movements, reconfiguring the workstation layout, or recommending some mild-to-moderate improvements in equipment and/or furniture.
In the "work-from-home" (wfh) world in which we have lived for the past twenty months and in which we will undoubtedly live well into the future with hybrid schedules, the home office has no standardization because everyone has a unique home and home office. Some workers have plenty of space to set up their workstations, while most have very little space (e.g., virtually every city apartment) and wonder if they can even fit in a new mouse! The biggest challenge occurred during the school year, when "home" suddenly and simultaneously morphed into both "classroom" and "office" only to eventually become "doctor's office" and "conference room" for the seemingly endless Zoom calls and Google Meet group discussions. Too many forgot about the ergonomics of, well, everything, and then one day felt that first warning symptom indicating that something's not right. But what to do?
Since the pandemic caused society's lockdown, I have evaluated many people and their home offices. One common problem is that many have purchased the wrong furniture and/or equipment while others have tried to make do with their dining room table, kitchen chairs or their bed. These "workstations" might work out for a very short period, but the constant compensating by the body because of awkward positions in the workstation eventually leads to more lasting problems—including pain, pins and needles or outright numbness. This doesn't need to happen.
Work-from-home will continue. So just like you wouldn't use awkward technique to play a sport or a musical instrument, you shouldn't behave that way with an activity that you do for many more hours throughout the year and from which you make a living!
Just as we need teachers to learn how to play those sports and musical instruments, we also need teachers to learn how to "play our occupations." An ergonomics professional can be that teacher, and I'm ready to provide that help—so, seek it!
"Thanks, Thomas! It's (the ergonomic changes) made a huge difference. Many thanks again for all your help.""
MH, Senior Editor, Newsroom
"Thomas, Thank you for the help that you gave to me…I have used many of your suggestions and the proper equipment to keep myself from hurting."
"(Your recommendations have) worked out well. I haven't had any recurrence of discomfort."
Newsroom Editor, major news media company
"Tom, You've done wonders for my experience working in the office."
JB, Senior Specials Writer, NY
"Thomas, I've always found your advice so helpful."
RL, Reporter, Washington, DC