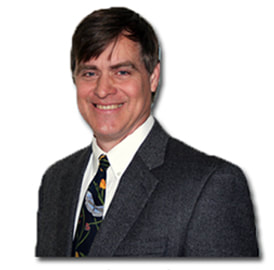 Tom Caffrey earned "Fellow" status from both the American College of Sports Medicine (as Clinical Exercise Specialist) and the Biofeedback Certification Institute of America. He completed certificate training programs at The Back School in Sit-Stand Workstations and as certified Remote Ergonomics Assessment Specialist. He has extensive experience utilizing surface electromyography for functional muscle assessment, and from that developed templates for various muscle groups to improve overall function.
Tom has evaluated and trained individuals for more than twenty five years, with most of his experience relating to problems involving the muscular-skeletal system generally and with emphasis on specific muscles in the neck, shoulders, arms, wrists and hands, as well as the lower back. He works with clients to improve posture and movements during work and away from the job.
He has contributed to the knowledge base in the field, by being principal author in a published study related to muscle activity and ergonomics at a Fortune 500 company. Prior to this work, Mr. Caffrey founded and directed a hospital-based cardiac rehabilitation program.
By: Thomas R. Caffrey, MS, and Robert Clasby
Mr. Caffrey is the lead author of this study, one completed at the main printing plant of a major news media company. The purpose was to identify specific muscular dysfunction associated with common movements in certain jobs, to help identify one or more significant factors in a variety of symptoms involving the neck, upper back, shoulders and arms.
MyoFactors has completed many such muscle evaluations in many environments.
This work has helped us identify repeated patterns of muscle dysfunction with common job-related postures and movements, to the point that we rarely need to do the electronic testing to know which muscles to retrain and which ergonomic changes to make. This ergonomic system has proven very successful at improving performance and productivity, while reducing or eliminating symptoms and injuries. Workers work better and they feel better!
"Thomas, I have had no discomfort or pain issues since I bought the chair you recommended. Thanks."
"Thomas, I haven't had any pain in my neck or shoulders since I started using the standing desk and the ergonomic chair. I change posture often and I take breaks to stretch, which, combined with the amazing furniture I have, is really making a difference. I'm extremely happy with my workspace now; it's been the highlight of the pandemic! I want to thank you for helping me."
"Tom, Hey Tom. The new set up is much better. The tennis/golf elbow isn't completely gone, but there is much improvement. It's nice to be able to sit up straight and not scrunch my elbows while working. THanks for your help and guidance in all of this. It's a nice home set up now"